BLOG: "Our Favourite Fashion Week Moments"
As any dedicated fashion fiend will attest to, the global fashion weeks are undoubtedly the highlight of the year. Here we share our thoughts on what we think stole the runaway this season!
New York Fashion Week – Vogue World. Okay so we admit it, we did stay up far later than we should have to watch the live stream of the first ever Vogue World show but boy was it worth it! With superstar Serena Williams opening this one-of-a-kind show celebrating the magazine's 130th anniversary, the show featured as a live fashion editorial and street fair in New York's Meatpacking District. The runway featured not only their favourite autumn looks from the 2022 collections from designers such as Balenciaga, Dior, Gucci, Valentino, Burberry, Ralph Lauren, and Proenza Schouler to name but a few but also quite possibly every single supermodel since the beginning of time. Other celebrities such as newlyweds Brooklyn and Nicola Peltz Beckham and ballet legend Mikhail Baryshnikov, also known as the Russian from acclaimed TV show, Sex and the City, took to the runway like old pros.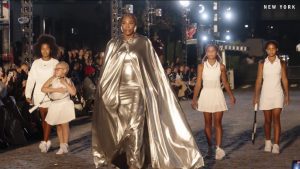 London Fashion Week – BFCNEWGEN. The British Fashion Council's NEWGEN initiative has us positively giddy! The initiative aims to build global, high end fashion brands of the future by supporting the very best emerging and young design talent. Fashanne was created and exists with exactly this same purpose – to not only promote and showcase the huge talent in our universities, but to also connect this new generation of designers, with industry. Similar to BFCNEWGEN's initiative, Fashanne offers young designers financial support, showcasing opportunities at our annual live show and mentoring to support and nurture these young designers bridging the gap between education and employment. To find out more about the winners of this year's Fashanne Awards, take a look at our Awards 2022 section on the website.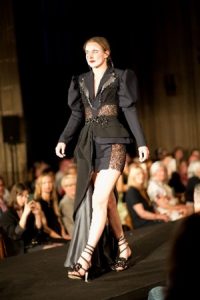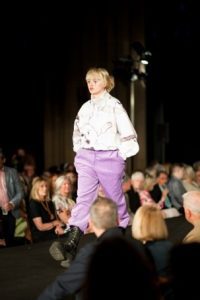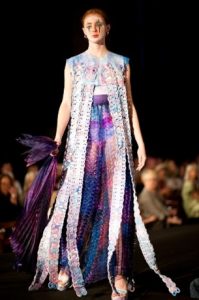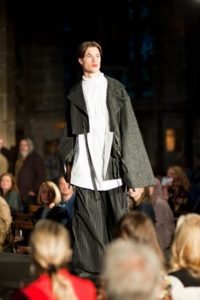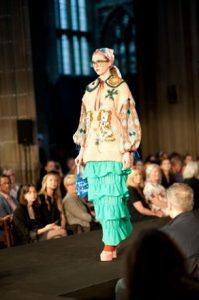 Milan Fashion Week – Milan Fashion Week doesn't always get the merit it deserves on the global fashion week circuit but this year they came out of the blocks with their heels and heads high!
 Dolce & Gabbana – working together with none other than Kim Kardashian (who has somewhat become almost synonymous with the brand in recent months along with the rest of the family, with most recently Kourtney Kardashian wearing bespoke D&G on her wedding to Travis Barker this summer), the trio collaborated on a curated show inspired by archive collections from 1987 to 2007, and reissued some of their most famous signature designs including the bejewelled corset dress, ripped jeans and leopard prints.
Gucci – The Twinsberg show; based on the magic of twins, featured 68 identical twin models walking down the runway split by a screen. Designer Alessandro Michele explained that the concept was a comment on identity, showing that "the same clothes emanate different qualities on seemingly identical bodies".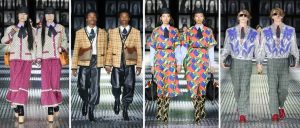 Paris Fashion Week – Coperni. What will undoubtedly go down as one of the most iconic moments in fashion week history, Bella Hadid closed French label Coperni's Spring-Summer 2023 show with a dress that was sprayed on in front of a live audience.
For nearly 10 minutes, guests watched as the Coperni design was made a reality. Spraying a fine mist over Bella, wearing nothing but nude underwear, the dress set almost instantaneously in front of the guests' eyes. The final adjustments were made by the label's head of design, Charlotte Raymond, who walked onstage, cut a dramatic leg slit and finished off the neckline before Bella walked down the catwalk.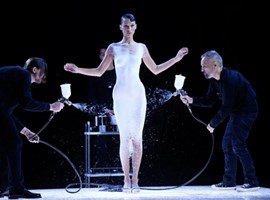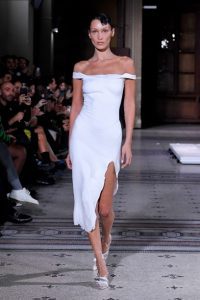 Fashanne exists to bring together some of Britain's most iconic and famous fashion and retail brands including Paul Smith, Pentland Brands, Next, Green Earth Cleaning, ITL – Intelligent Label Solutions and Torque to name but a few, to help foster and nurture the inspiring work of Britain's new generation of young designers. Our annual live awards show celebrates and showcases some of the most innovative, impactful, engaging, dynamic, original and exceptional design pieces from universities across the Midlands and beyond.
Tickets to our next live show on 15th June 2023 will be available soon from Fashanne.com